EXPRESSIONS OF FOOTBALL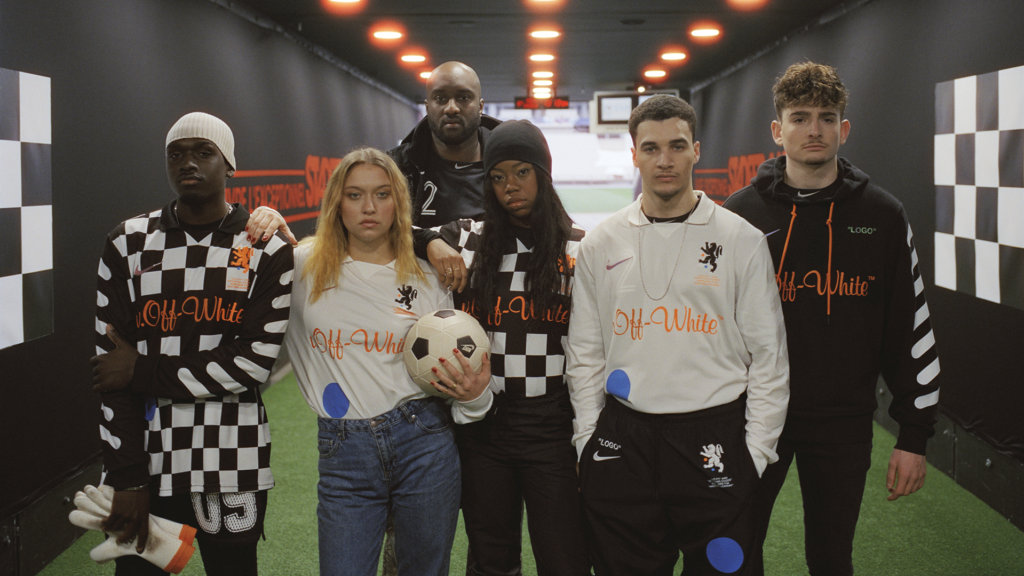 Designers Virgil Abloh, founder of OFF-WHITE and Kim Jones, artistic director of Dior Homme. Have come together with Nike to approach the beautiful game from two distinct perspectives.
As the World cup approaches we find ourselves feeling a buzz around the sport. Even for those with no team participating find wild connections as an excuse to support a team. 'Oh I've got a french bulldog so I'm basically French.' or 'My name is actually 1/8th Nigerian.'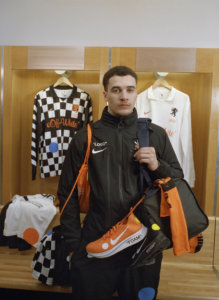 Though just a sport to some, for many of us football is an opportunity to come together as a community. An opportunity to be involved in something greater than the day-to-day monotony.
Why? We aren't so sure. Maybe the World Cup brings a magic even for those that don't appreciate football. It could be the political controversy, the sporting standard or maybe people find solace in something as simple as the kit. For example, the fashion involved in a football uniform set the foundations for sporting uniforms in every sport to this day.
For Abloh, football is an opportunity to blend memories of his youth — playing hip-hop tracks on the way to high school soccer matches, for instance — with his interests in mixing lifestyle and sport branding. It's big and bold and full of nuanced visual cues. In a word, his collection is predicated on the visceral.
Jones on the other hand, uses football to explore fashion's cerebral side. He's taken the sport's traditional garments and attempted rework them in to new cuts and ideas that change how the proportions of the body appear.
The pieces, which were sharply produced by Italian craftsmen, are inspired by London punk style of the '70s and '80s. You can easily see the inspiration that results in a nostalgic yet futuristic feel. It stretches the imagination of what it means to wear a uniform.