The Isle of dogs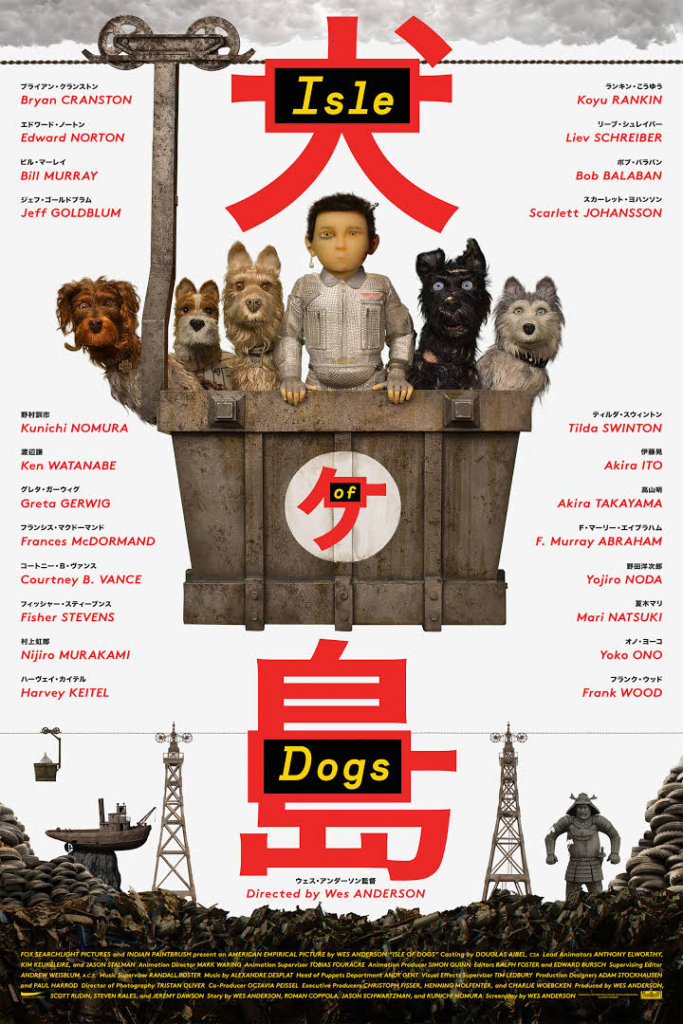 Wes Anderson at it again with the great film annd it's about dogs, so win win. The Isle of dogs is everything you need from an animation.
Animation isn't always for everyone. Actually it took an age to convince people to come and watch it. But the film, if you can even call it that (Some may call it a life changing epiphany) is incredible. You may not even be a dog person, you might like them but at a distance.
It doesn't matter, the film gently eases you into a compelling journey to buying a dog. So basically, If you don't plan on buying a dog DO NOT WATCH THIS FILM.
Compelling storytelling
The Isle of dogs begins through the expected arty nature that you would expect from a Wes Anderson film. It takes a short while to get over the fact that some of the film is in Japanese. By short we mean a little anxious for about 2 minutes.
Then you realise how much better it actually makes the whole film. The story is truer because it isn't masked with terrible English dialog. You don't pay attention to certain things because they just aren't in english. That being said it feels like the film is happening to you. This is all done without a single use of a subtitle.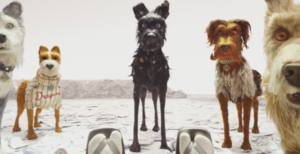 A story about a boy whose adopted family is corrupted by cat's (Kinda wish there was more explanation about this. It's more just forced on you with basically no explanation.) He then goes looking for his lost dog SPOT after all dogs are banished from the city.
The film then follows his journey through Trash Island, where the banished dogs reside, whilst people back home combat a corrupt power struggle back in the city.
Now we are not sure if it's Wes Anderson's creative genius or the fact the characters are just so well developed for an animation. But this film is more than your typical pull on the heart strings animal film. It's a compelling story told in a way that is unrivalled.
Subtle Genius.