7 Facts About the New Air Max 720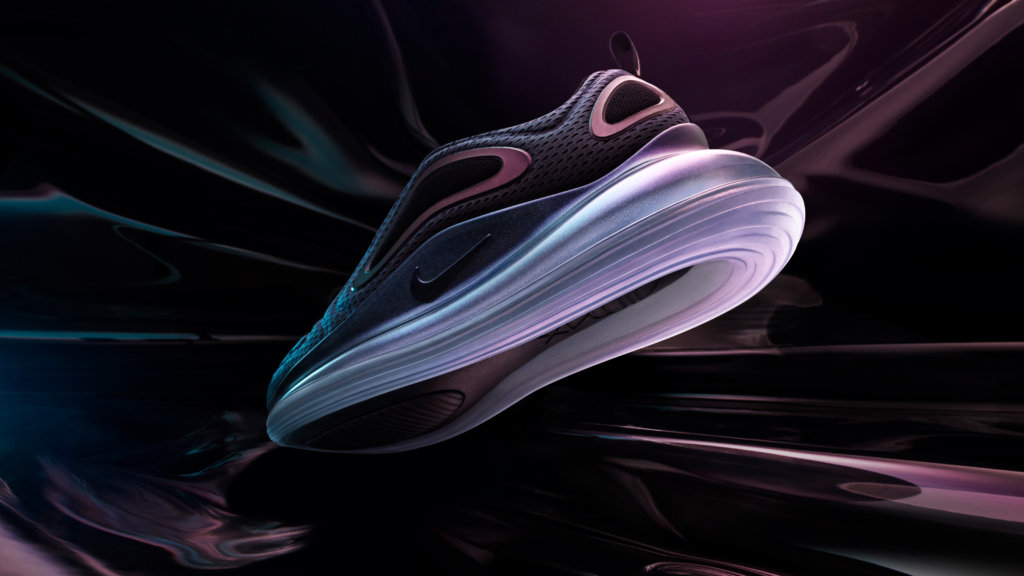 We love all things Air here at Noctown (Jack talks a lot of it) and the Air max 720 gets us excited. So here are 7 absolutely pointless facts that shows the new shoe is different from the rest.
The 720 is the first full-length lifestyle Air Max unit
Technological advances of the 2010s have allowed for a new effort in all-day wear. Just as the Air Max 97 redefined the performance potential of Air by introducing a full-length unit, the Air Max 720 shatters previously held expectations of comfort. The shoe is uniquely engineered for steps rather than strides.
The 720 has the new tallest Air unit
The shoe's predecessor, the 270, registered at 32mm high. The 720 ups the Air ante to 38mm.
This means the 720 has the most spring of any Air Max shoe
The tallest heel unit in Air history also gives the biggest heel volume displacement. This maximizes the 720's bounce and comfort, and with its 360-degree form, the unit acts like a cradle for the foot.
Its name stems from the visible Air unit
The name 720 comes from the idea that the Air unit is visible in 360 degrees, both horizontally and vertically.
The design of the first shoe to feature the 720 unit was inspired by nature
And specifically, the organic radiating movement of energy in different natural wonders — this is reflected in each colour-way of the Nike Air Max 720. For example, forthcoming versions of the shoe play off lava flows, the Northern Lights, the Milky Way and sunsets and sunrises.
The 720 Air unit contains more than 75 percent manufacturing waste
Nike Air is produced with the brand's aim of delivering a more sustainable future for athletes in mind, and the belief that there should be no trade-off between lightening our environmental footprint and improving performance. For the 720, all units have a composition of more than 75% recycled manufacturing waste.
Like the 270 unit, the 720 unit is filled with promise
Expect 720 to find its way to a variety of silhouettes across Nike, Inc.'s portfolio. A preview of this potential comes via the Jordan Proto-720.