Tips from around the world: Episode 1 – How to get into clubs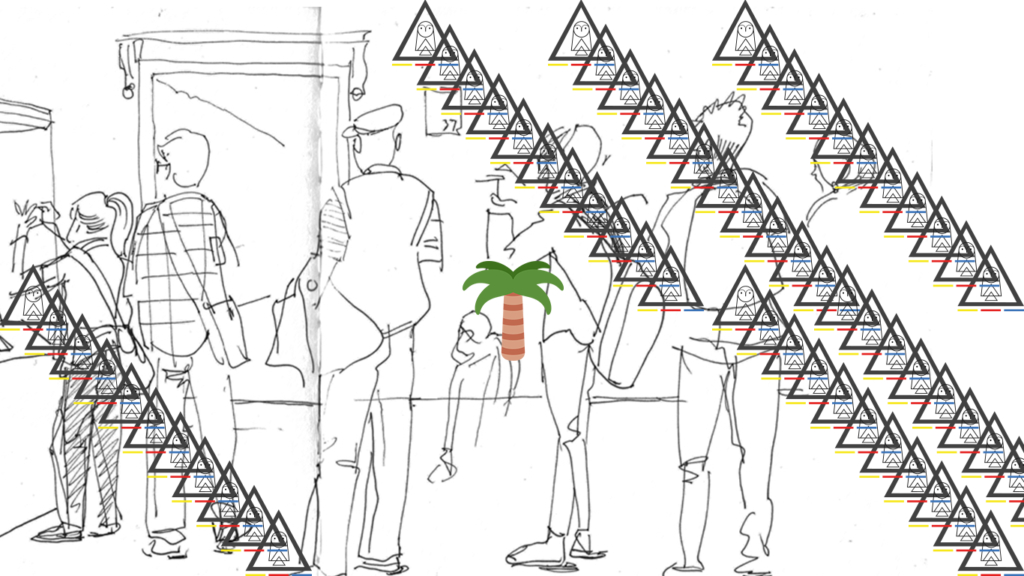 We aren't all instagram models and millionaires. Queuing for shit is often our only option so because we as a country voted for brexit, none of us have much room for anything else to go wrong. Us kind people at Noctown thought we would collectively explain how to get into clubs around the world. Because Important.
Let us begin.
Miami
The clubs in the US are oddly different compared to the UK, the size and quality are just out of this world. (Or to most completely extra). They somehow manage to match the size of clubs over here like Oceania… Yet have the class and elegance of bars like Dstrkt. (Or any other high end bar where you won't get in if there are too many ethnic minorities in your group…)
So if you ever find yourself in the States, especially Miami, you must visit one of the big ones, Rockwell we would recommend.
They don't have a real queueing system (We forget that the rest of the world don't really queue. The British just like standing in line for some reason) It's more like if you know someone, you have a table or one of the people who "work" there take a fancy to you.

Now as you know three lads with no girls are always going to struggle to get in anywhere. Let alone somewhere like this where actual millionaires are rocking out of lambos and every single person is dressed like a Wes Anderson character. (If you can't decide between that t-shirt or that shirt, throw them both away and buy a Tux)
The bigger clubs are all inside hotels. Inside the lobby there are a variety of different queues, the "you own the place kinda queue", the "you know what you are doing kinda queue", and the "stand here like cattle and wait for us to pick you kinda awkward queue". We didn't stand a chance in any because like we said earlier. Not millionaires. No females.
The tip then, lies in appealing to the little guy and knowing he has more power than it seems. The celebs and millionaires often have a lot of money but not much in the way of manners. So the blokes who are parking their cars and passing them through to the guys on the door of the club don't really care who goes through, they just want a nice tip and no shit.
The valet have the power to pass you through because they have parked your amazing car. You slip Mr/Ms Valet a nice big tip which they split with one of the guys inside and next thing you know, you paid 50 Dollars each to get in a club in less than 10 minutes.
If you're female disregard everything we have written and just walk straight to the front you'll be fine you live a hard life so don't worry you deserve it.
Barcelona
A long weekend of living the dream in Barcelona and two tips come to mind and they are fairly easy to grasp, no pen needed.
Tip 1 – Do not buy drinks from anywhere but a supermarket for a day at the beach. The bars on the beach are over priced, the blokes selling them on the beach have some right horror stories following them around. And supermarkets are soooo cheap. Get loads of water and loads of ice, build a little well and get yourself based up.
Tip 2 – If you fancy something a little luxurious at a snippet of the price then listen here. All you need, is a bit of bottle and a shit ton of luck. The W Hotel offers a very nice service for its residents. So when you go up to the pool deck, just pretend you have a room there and find any open bed. The ones that surround the pool, the big double ones a little further back, but you have to look like you belong, don't hesitate, don't ask, own the place.
When someone comes over, you will need to give your room number, this is where the little bit of luck comes in, pick a number somewhere in the early hundreds, so 200-220, 300-320… You get the idea, and hope that the persons who room number it actually is isn't currently around the pool.
Then you will have a nice little tab for the afternoon around a beautiful pool, at just the price of a beer. Make sure you pay the bill and don't put it on the room or you will be asked more personal questions.
Thailand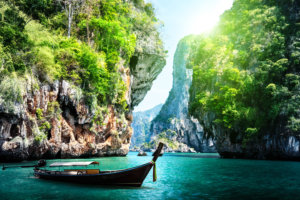 This vast and plentiful country, like Vegas of the east and some. There is nothing you can not do here. I won't go into it here but honestly, there is nothing you can't do here…NOTHING.
(Whilst we do not commend a lot it, we are simply emphasizing the grandeur and possibilities on offer in the Kingdom of Thailand.)
What we are offering you here in serine paradise, away from "it all" in a heaven amongst the trees, Magic Garden is a resort in Koh Chang where for £4 a night plus £1 for all you can eat & drink you can sleep in a fully functioning tree houses and cabins with hot running water, electricity and even WIFI. Prices vary depending on the season… by pennies.
It is directly on a stereotypically awe inspiring beach and  fairly central as far as other island adventures go. Climb out of your tree house, go visit some other fucking beautiful little island 30 minutes away, a waterfall perhaps, cliff jumping even. It's a primitive yet western paradise. Anyway Thailand is a joke and if you have trouble getting into places here then you probably should re evaluate a few life choices. Now go.
Bali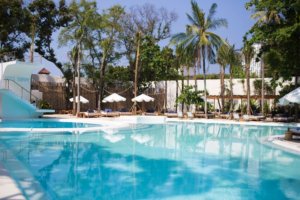 Our one and only tip for this country is you have to visit Mrs Sippy. It is a beautiful country with lots to do, so do it all. Getting into clubs should never be your priority here. Completely irrelevant to what we are trying to do here but it's very unlikely Lemarl the editor will make it this far.
You will find your own Babylon, get there nice and early, pace yourself and enjoy everything it has to offer. If you can get there for an event, prioritize your whole holiday around it.
Set up an individual tab, go to one of the bars with your credit card and driver's license and get a wristband off them, now you can get a drink of any of the staff from anywhere and they just stick it on the number on your wrist band.
The whole of Australia
There's this thing called 'Wings' is the best trip, excursion, thing, whatever that you can possibly do out there.
Picture this, 2 days travelling around the great barrier reef on a gorgeous catamaran, for you and a handful of others, private cabins, air conditioned and luxurious. Taken to all the best spots, Dolphin, Shark, Sting Ray breeding grounds.
Nights under the sky where light pollution doesn't exist and you've never seen a sky like it, meteor showers more often than there aren't. Pro's who take you swimming with the kind of sea life you have only ever seen on a 'Life or Pi'.
A chef to cook the freshest wild food you have ever had, sitting on the deck, drinking a beer, where you don't even know how to spell the word worry, let alone think of think of any, LET ALONE know what worry even consists of.
And how many Kidneys are you selling to experience all this, £200 for 3 days & 2 nights. Not a penny to spend on anything else. I mean don't take a single dollar with you. You can't physically spend it. All food and drinks are inclusive, the Dolphins don't charge you to swim with them, the night sky isn't on PPV.
Oh this wasn't part of the 'How to'. We just wanted to brag about how we know things about Australia.
Berlin
Male, Female, Black, White, Dog. We can't help you just hope for the best.
So that's it. You're now an absolute veteran in terms of the underrated skill that is getting into clubs when you're not at all a big deal.
We would like to leave you with the personal note that life isn't all about getting into someone else club. Make your fucking own.