Serena Williams x Off White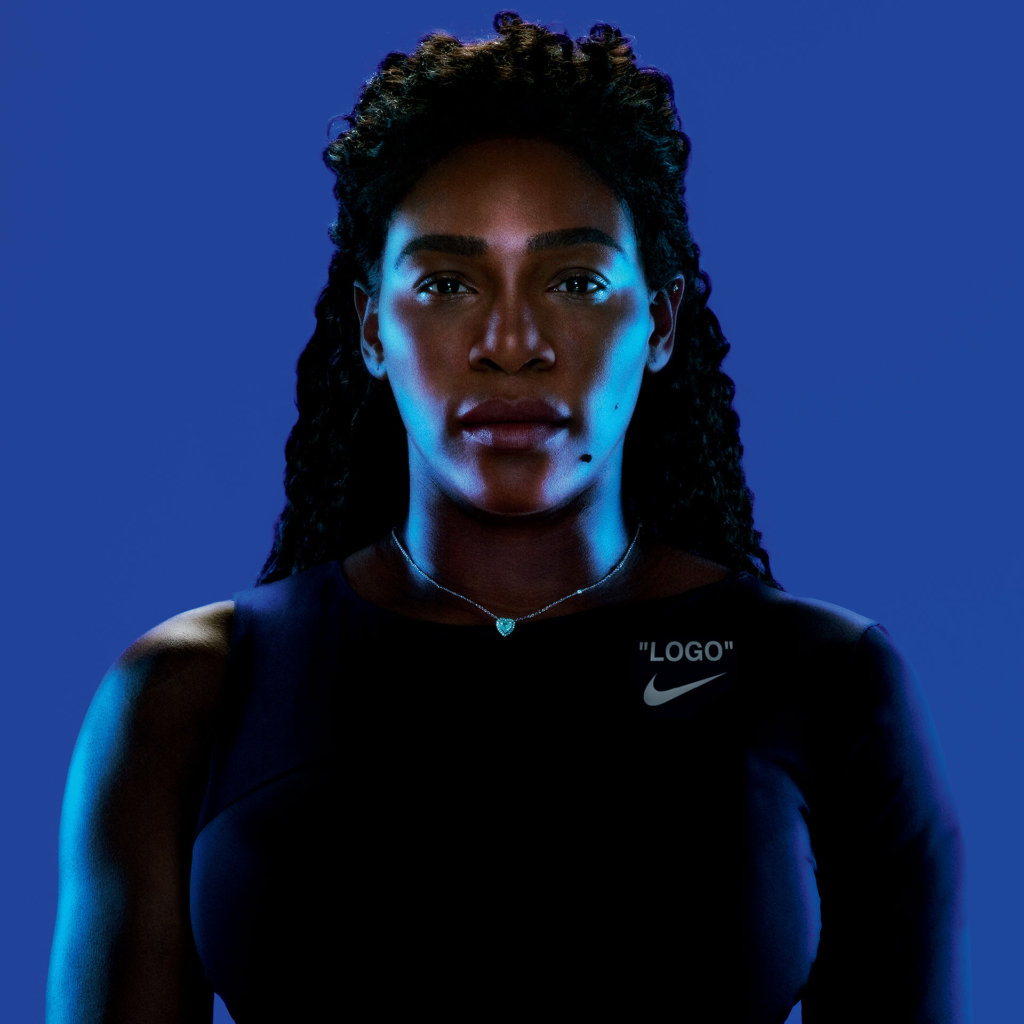 Serena Williams is our favourite athlete in the history of ever, on and off the court. She has done more for women in sport than any other athlete. Being strong doesn't make you any less female.
When Serena Williams arrived at Flushing Meadows in 2004, that denim skirt (part of her Gladiator look) was more than a head turner it was a statement of intent. The pink leopard-print dress in 2014 and many, many more.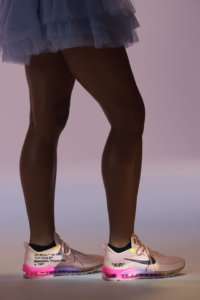 The match attire that Williams brings to New York City is as declarative in style as it is bold in function. But she has won 6 titles there, so that's that. Opinions not really relevant.
For this year's tournament in New York, its 50th edition, Serena Williams will once again make a statement of intent. Wearing a dress created by designer Virgil Abloh. The Queen Collection, (Because you know, Queen Serena) the result of a union between Nike and Abloh for Serena.
Just how you want it, influential forces in tennis and fashion together, uniting two transcendent figures who find common ground in pushing boundaries and inspiring youth.
Abloh, who has made his biggest mark within Nike through footwear. Now branched out to an unfamiliar canvas, the tennis dress. In it's plainness brings a world of creativity and  allows him to highlight one of sport's most dominant athletes while complementing Williams' captivating aura.
"With Serena, we have one of our generation's most powerful, inspiring athletes as the muse," says Abloh. "I was trying to embody her spirit and bring something compelling and fresh to tennis."
The Dress
The collaboration began when Abloh and the NikeCourt design team met in Paris to discuss a performance dress for Serena Williams. Nike sent a body form designed specifically for Williams' figure to his HQ in Italy. After exploring options with materials, it was then flown back to Indian Wells where Williams could pick the features that spoke to her.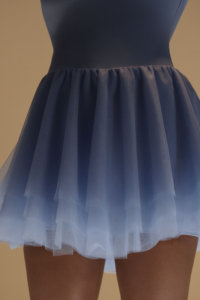 One of the most important inspirations for the dress was Williams' love of dance and ballet. This can be seen to appear in the tulled design to give her a tutu-like airiness on the court. After Williams tried on the dress, the body form was sent back to Italy for the final modifications that will appear in New York City.
"What I love about tennis is the gracefulness. It's an aggressive and powerful game, but it takes touch and finesse," says Abloh.
"So the dress is feminine, but combines her aggression. It's partially revealing. It's asymmetrical. It has a sort of ballerina-esque silhouette to symbolize her grace. It's not about bells and whistles and tricks. It's just about it living on the body, and expressing Serena's spirit with each swing of the racket."
Of course, designing for optimum performance was always a priority. The tulled dress flares out to accommodate the athletic moves in Serena Williams' arsenal. While the supportive-mesh fit hugs her body and simultaneously keeps her cool for the hot New York City evenings.
The collection also has "flare" in the literal sense, as Serena will step onto the court wearing a special PE edition of her NikeCourt Flare 2.
The collection includes a dress for both day and nighttime play, a bomber jacket, a bag, the NikeCourt Flare 2 and limited editions of The 10: Nike Air Max 97 and The 10: Nike Blazer Mid SW.